Skyrocket Conversions
by over
250%


in just a 5 minutes
by adding a few lines of code to your website
and the #1 Social Proof Widget


by Google Sheets powered

by Google Sheets
Use social proof like Drift, Hotels.com, AirBnB,
and hundreds of others industry leaders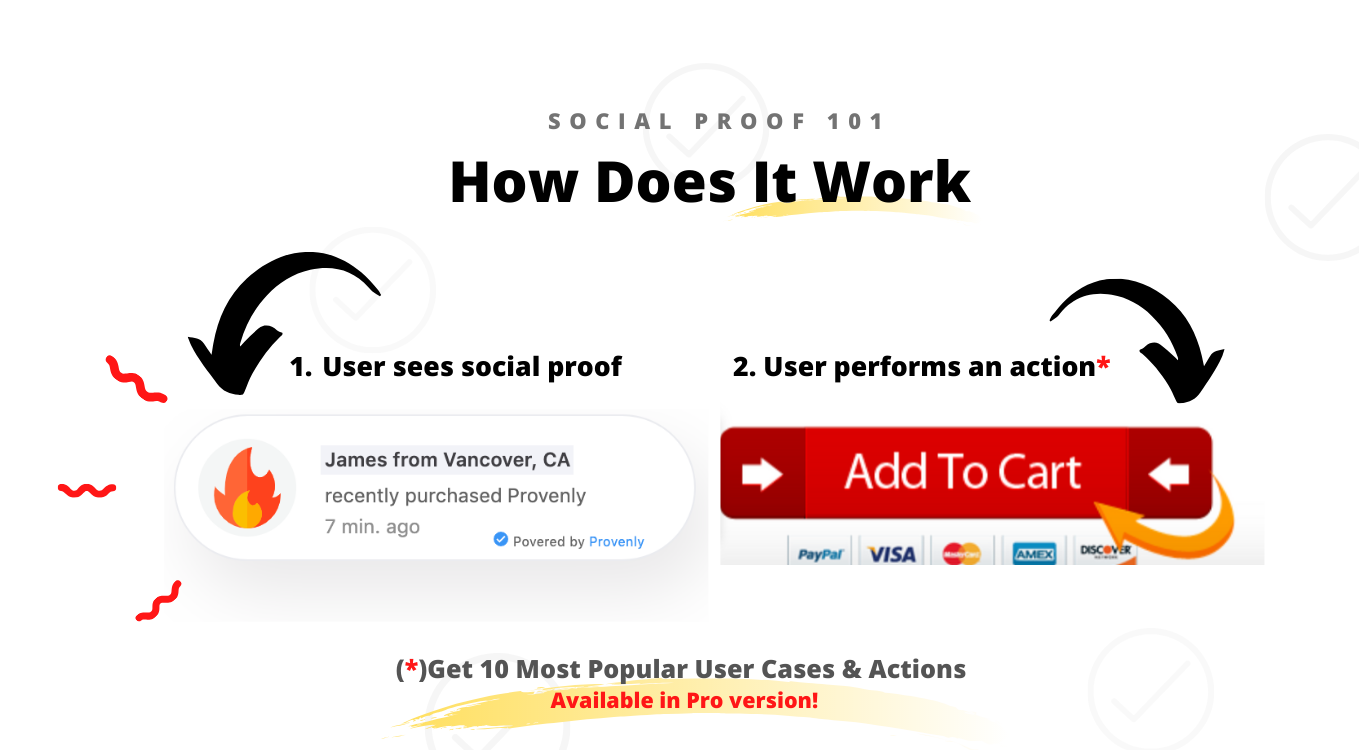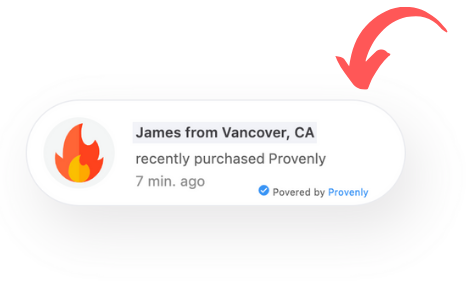 Show to users recent customer activity. Insanely scary conversion boosts with Social Proof and FOMO effect by over 250%!
Create a

FOMO Effect

Increase

Store Trust

Convert Traffic

Into Sales
Social Proof Widget give you the easiest way to place and update your data with ⚡️ G-Sheets plus real time automation with Zapier.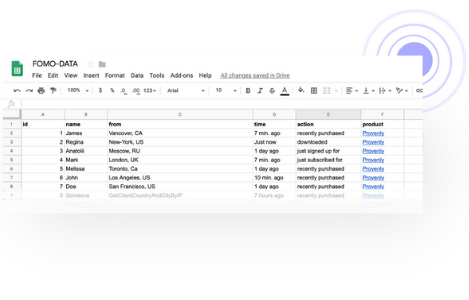 Social Proof Widget Benefits
Build Trust With Your Audience Easely
Increase Conversions On Your Website & Store
Generate More Sales on Landing & Checkout
Social Proof Widget Features
It's Time To Upgrade Your Marketing For _20_21
Import Past Data
If you have anoth data start and running in minutes. Just paste your past data and start converting.
Work on Any Websites
Work on any CMS's, E-commerce, landing pages, website builders, and static websites.
Customizable Settings
Customize whats important to fit your website style: themes, position, border radius.
Clickable Product Links
Attract more users and increase sales with clickable links leading to your product page.
Your Custom Branding(Pro)
If you have anoth data start and running in minutes. Just paste your past data and start converting.
Ultimate Marketing Star
We checked that sales themselves grew immediately by 100% and more! Are You Gonna Go This Way?
Customizable Icon Image
Nothing conveys a message like an image! We also made it possible to include animated Gif's! You can see on this page! Awesome!
Customizable Colors(Soon)
Customize the background and text colors of the widget to fit your website design perfectly.
User Geo Location(beta)
Nothing affects the choice so much as what the neighbors recommend. Show the user that someone nearby has committed an action.
Automate with Zapier
Connect any of your store with a widget throught Zapier. Whether it is a WordPress or even a Gumroad.
Google Sheet Powered
Google Sheet is the simplest way to change and update your data (we are the #1 on the market w/ this feature, period!)
More Widgets Coming
We plan constant upgrades, and soon new widgets will be added - Pop-up informers, Live users counter, Call to action, Videos, and many more.